SrI: SrImathE SatakOpAya nama: SrImathE rAmAnujAya nama: SrImath varavaramunayE nama: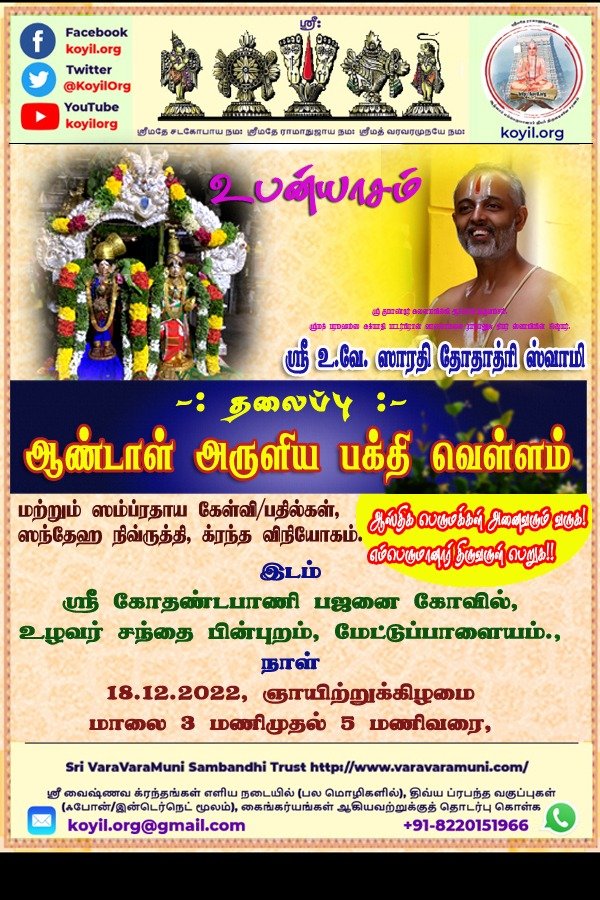 Topic – ANdAL aruḷiya bhakthi veḷḷam followed by Questions/Answers
Date/time – 18th Dec 2022, Saturday– Evening 3pm  
Venue – Sri Kodandapani bhajanai Temple, Behind Vegetable Market. Mettupalayam
Contact Person – Srihari ramanuja dasan – +91 99765 32881
Notes:
Our publications will be available during the event.
All are welcome.
Pictures: <to be updated>
adiyOngaL – http://koyil.org